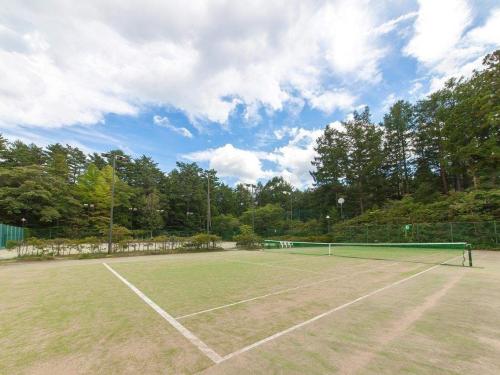 Take advantage of our outdoor and indoor facilities during your stay. There are plenty of activities to keep you entertained.
Tennis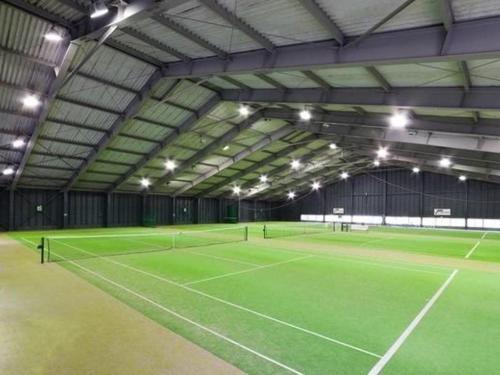 Choose from any of the 8 outdoor tennis courts, which offers a spectacular view of Mt. Fuji, or the 5 indoor courts (2 with retractable roof and 3 fully enclosed) that allow guests to play on rainy days.

Courts are lit for playing at night, so avid players can enjoy a game after sunset.

Open hours: 7am-11pm daily
Fee: 2,750JPY per hour/court (7am-6pm), 3,300 JPY per hour/court (6pm-11pm)*Shoes and rackets are currently lent out for free. Rental tennis balls available from 200 JPY (set of 6).
Ping pong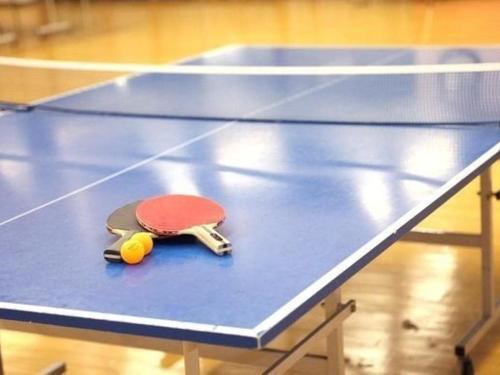 Open hours: 9am-10pm daily
Fee: 1,600 JPY per hour/court
Swimming pool (Summer only)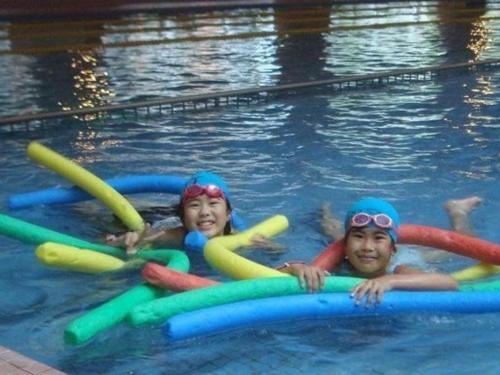 The 25m×11m indoor heated pool is filled with spring water and has beautiful underwater lighting.

*Indoor pool open between July 20th, 2019 to September 1st, 2019.
*Depth: shallow end 40-50 cm, deep end: 120-150 cm.
*Rental swimwear is not available.
*Children of lower school age must be accompanied by an adult.

Open hours: 10am-6pm
Fee: 1,000 JPY (adult), 500 JPY (child, 4-12 years old) per day
Amusements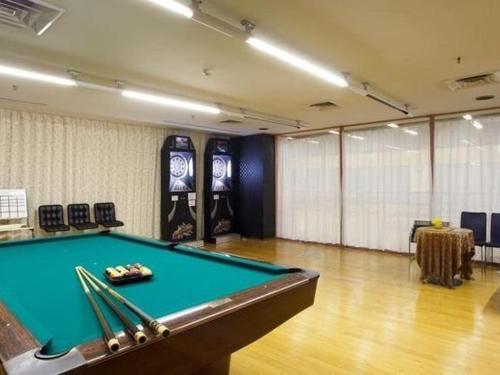 The game archade has claw machines and other interactive games.

Guests can play billiards or darts, or read comic books on the B1 floor of the Wing.

Billiard (per table): 2,500 JPY per hour
Darts (coin-operated): 200 JPY per game
Comic books: free of charge
Souvenir shop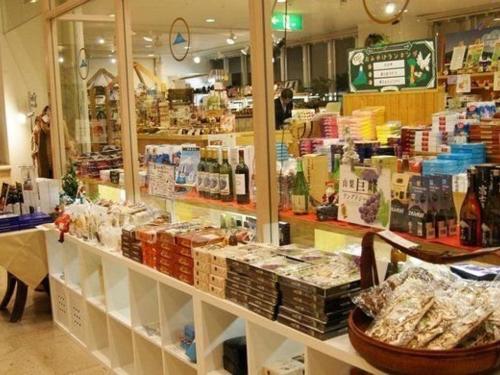 The shop features a wide range of products and local specialty foods that make great souvenirs.